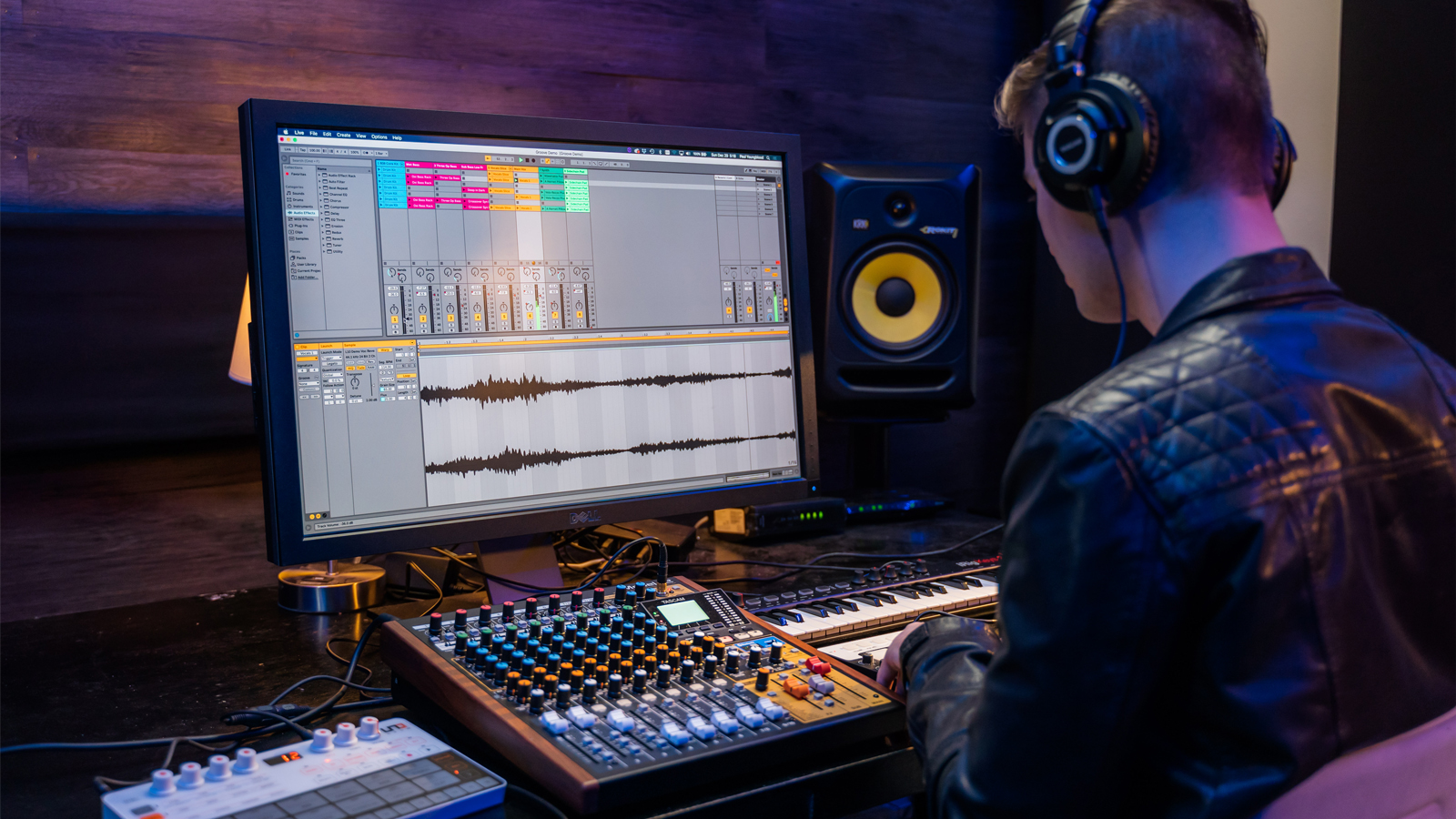 TEAC Corporation, Tokyo, Japan - December 2020... TASCAM is pleased to announce the addition of output delay to the Model 12 Integrated Production Suite. Designed to enhance online live streaming performance, the new output delay creates a stable sync between streamed audio and video for all networks and video systems. Syncing live video and audio has never been easier than with the TASCAM Model 12.
Easy setup
The TASCAM Model 12 can accommodate sync from 0~2000ms in 1ms increments. Quickly adjust your sync by 100ms with the function keys or by 1ms with the jog dial.
Dual Audio Delay for both USB and Main outputs
Delay syncing can be set for both the USB output and the Main output, giving more versatility and control for both PC streaming and hardware encoders such as TASCAM VS-R Video Streamer/Recorder series. The audio-to-video relationship sync is always right, regardless of the platform.
About the TASCAM Model 12 Integrated Production Suite
TASCAM's Model 12 is a compact all-in-one Mixer / Interface / Recorder / Controller designed for music, multimedia creators, songwriters, and performers. Featuring TASCAM's critically acclaimed multi-track recorder technology, USB audio/MIDI interface, DAW control functions, and unique podcasting capability including mix-minus and smartphone inputs, the Tascam Model 12 supports the creative process, production, podcast, and workflow from start to finish.