TEAC Corporation, Tokyo, Japan - November 2020... TASCAM, a world leading provider of audio solutions for musicians, engineers, broadcast professionals, and AV system integrators, is pleased to introduce the new MiNiSTUDIO CREATOR US-42B audio interface.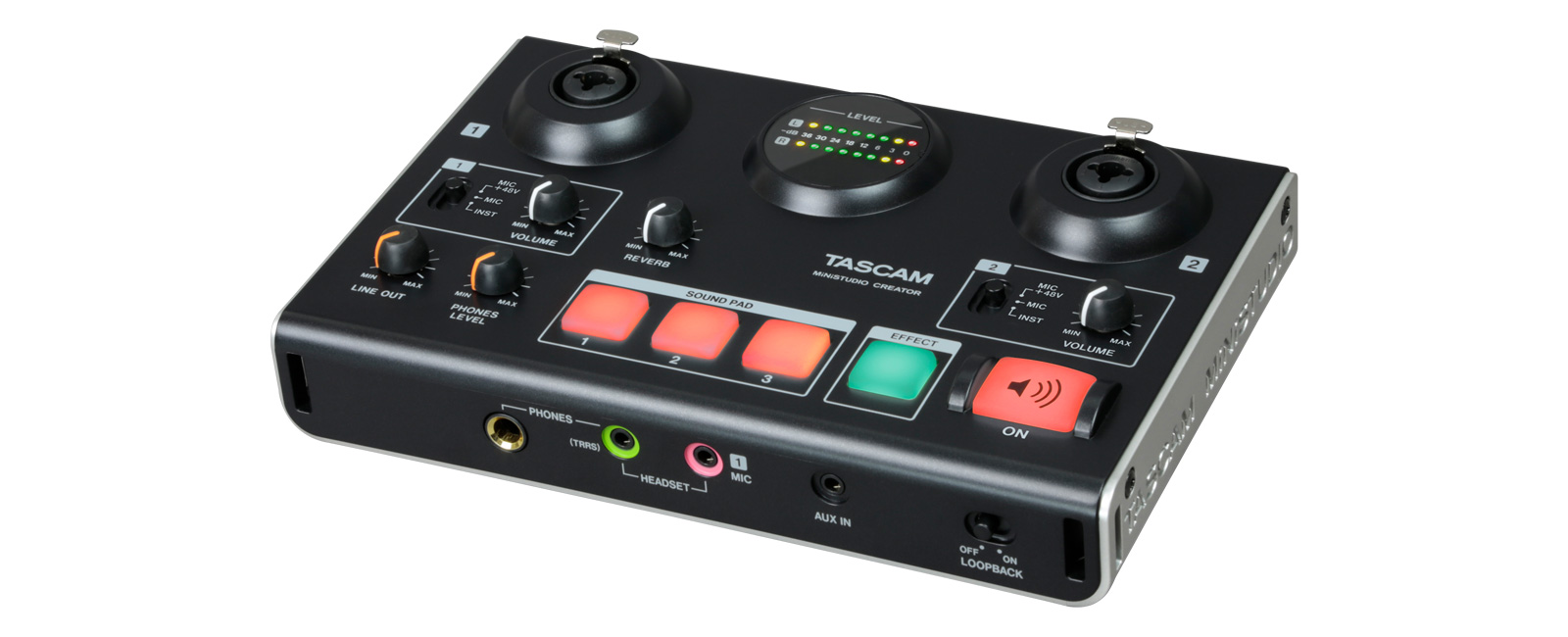 The popular audio interface for live streaming in a new sleek matte-black suit
The MiNiSTUDIO CREATOR US-42 - favored by users as a live streaming, music production, and most recently, as an online conference audio interface - comes back in a new black model. This model, alongside the colorful sound pads, voice effects, and reverb among other key features, surely ensures color contrasting and pleasant visuals.
User interface accommodates easy and smooth live streaming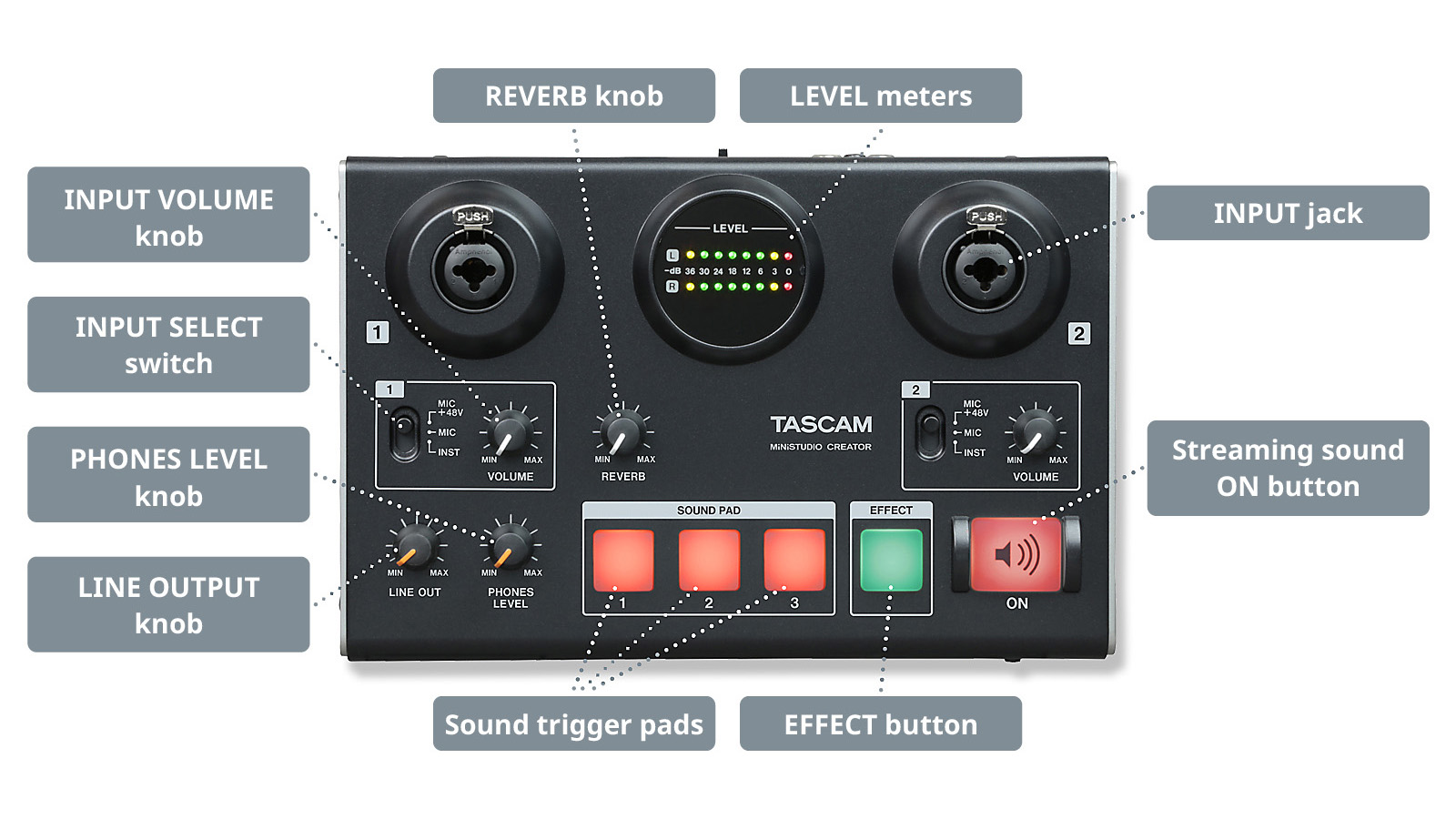 The notation of each control on the board has been reconsidered to provide a more intuitive use. In addition, improving visibility now, the previously-orange effect button has been changed to green.
Moreover, simple functions that are essential to talk shows and vocal/instrument recording/recitals such as volume adjustment and/or reverb can all be easily adjusted with their respective knobs. To provide a comfortable and smooth live stream, the MiNiSTUDIO US-42B equips one AUX IN jack for portable players/line instrument connectivity, a mic input with gaming headset support, a meter with excellent visibility that allows the user to easily check the volume, and so much more.
USB (Output) delay function now available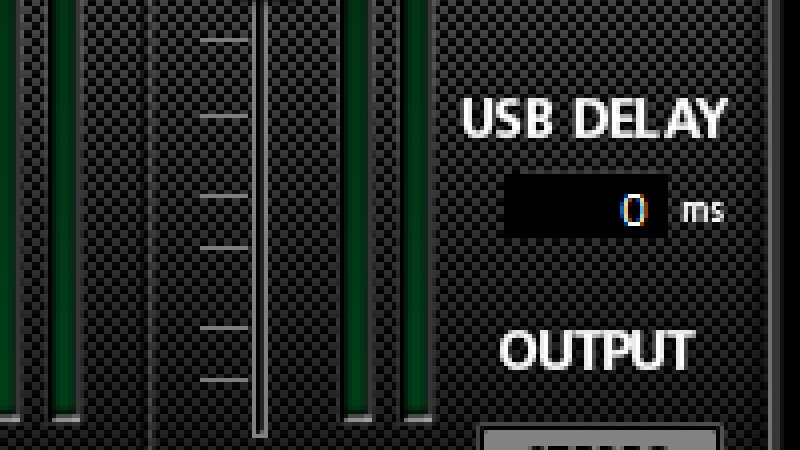 One big struggle that occurs during live streams is the delay between the video image and the sound. This is especially important for live music performances, however, since it requires adjustment on OBS(Open Broadcaster Software) and the video mixer, it is not easy to compensate this delay via browser streaming.
With Settings Panel, the dedicated software included in MiNiSTUDIO CREATOR US-42B, the audio output delay can be compensated in real time by just entering a number in units of one-thousandth of a second to the screen. Sound delay can be eliminated just by using the MiNiSTUDIO CREATOR US-42B, which flexibly gives to user to choose from 0 to 2000ms (2 seconds) of compensation adjustment.
【Main features】
Live streaming audio interface compatible with Windows/macOS/iOS devices
Equipped with sound pads and voice effect presets
Reverb effect perfect for vocal/instrument performances
USB delay function compensates the delay between video and audio during live streams
Equipped with 2 inputs for vocals/guitar, talk shows, etc.
Mode preset function easily triggers presets depending on the use mode: live streaming, podcast production, music/video production, etc.
4-band EQ for audio quality adjustment and compressor for audio clarity adjustment included in the bundled Settings Panel software.